This is the simplest method that I use to delete folder virus and recover USB storage devices like pen drives, memory cards, and portable hard disks. When you insert your storage devices in a computer affected by folder virus, all the files and folders inside turns into shortcuts. Most of you might have faced this issue. The solution to this problem is very simple. Follow these steps to get your files back and remove the spyware virus program from your pen drives and computers.
Note:
When your storage devices are affected by folder virus, do not delete or click or execute any of the files. It may result in an error during the recovery process. The following are the simplest steps to delete the folder virus from Pen Drives.
Scan your Pen drive with good Updated antivirus program on a Computer that is virus free. ESET, Kaspersky, Norton are the well-known antivirus programs that are capable of removing almost all spyware programs. This will delete the folder virus from your pen-drive. Some antivirus programs can restore the file attributes during this scan itself.
If the files are still hidden, you need to apply attributes to bring the files back.
Get the drive letter of your Pen drive. Open My Computer and find the drive letter of the inserted Pen drive. Say "D".
You can restore the file attributes with Windows Command Prompt. Open Command Prompt

by searching it in the start by typing cmd. Right-click Command Prompt and click Run as Administrator
or press Windows key + R and type cmd

and press enter.

In Command Prompt Enter the Drive-Letter followed by a colon(:). In my case, it is D: and Press enter. Again Enter the following command

attrib -s -h /s /d *.* 

This will restore the file attributes and will bring your files back. Check the screenshots for more details.
Check The Pictorial Version of this tutorial here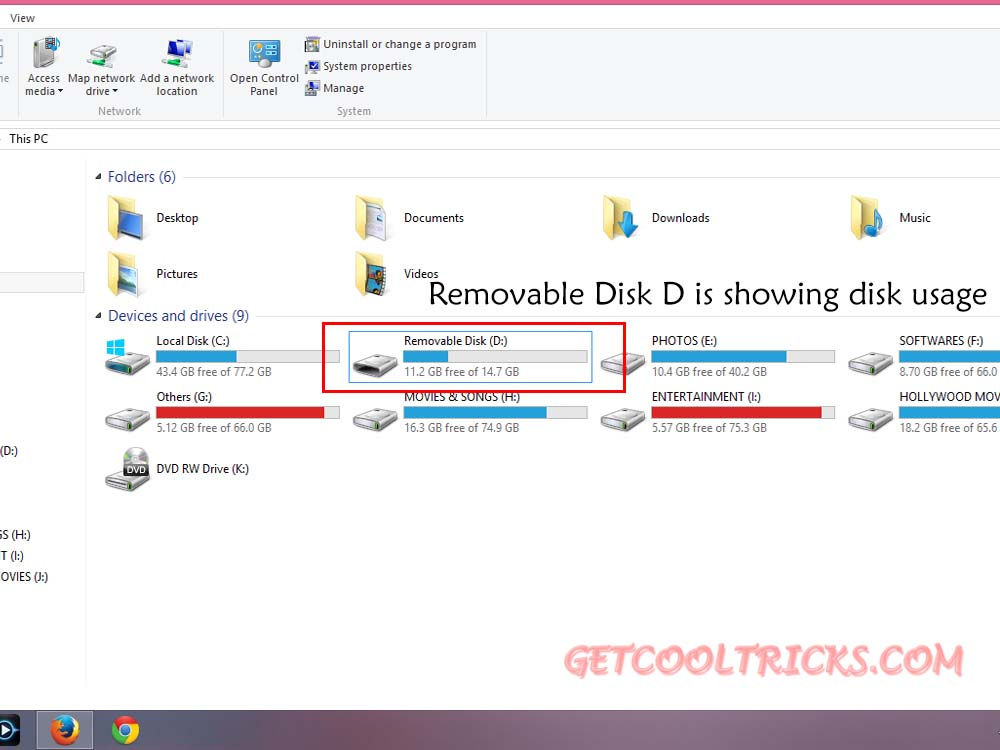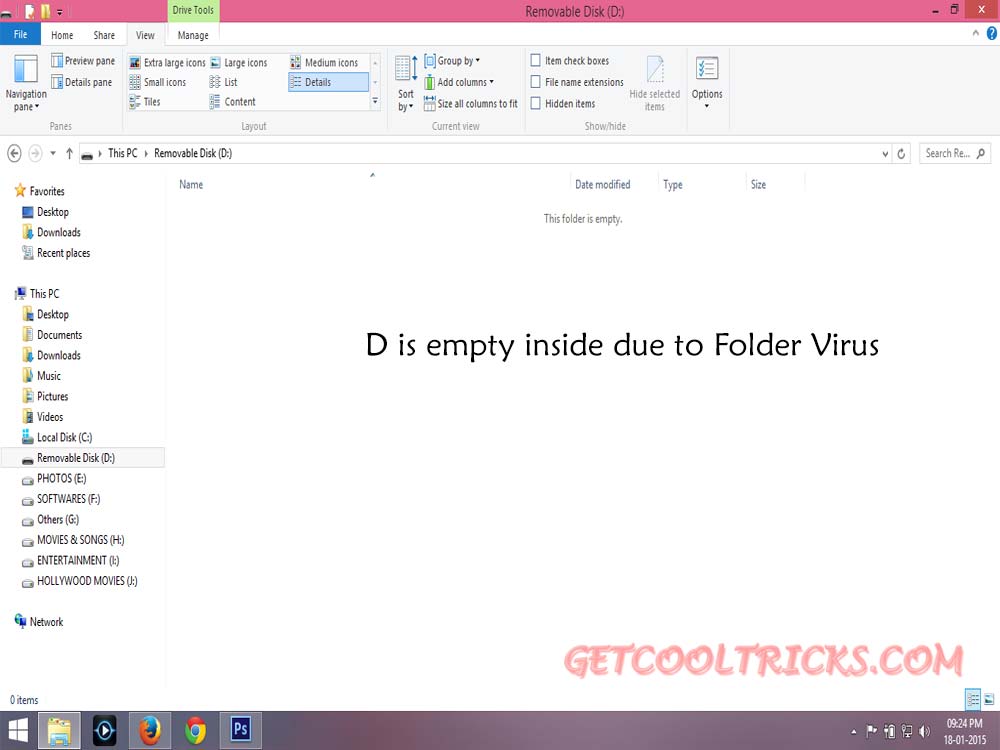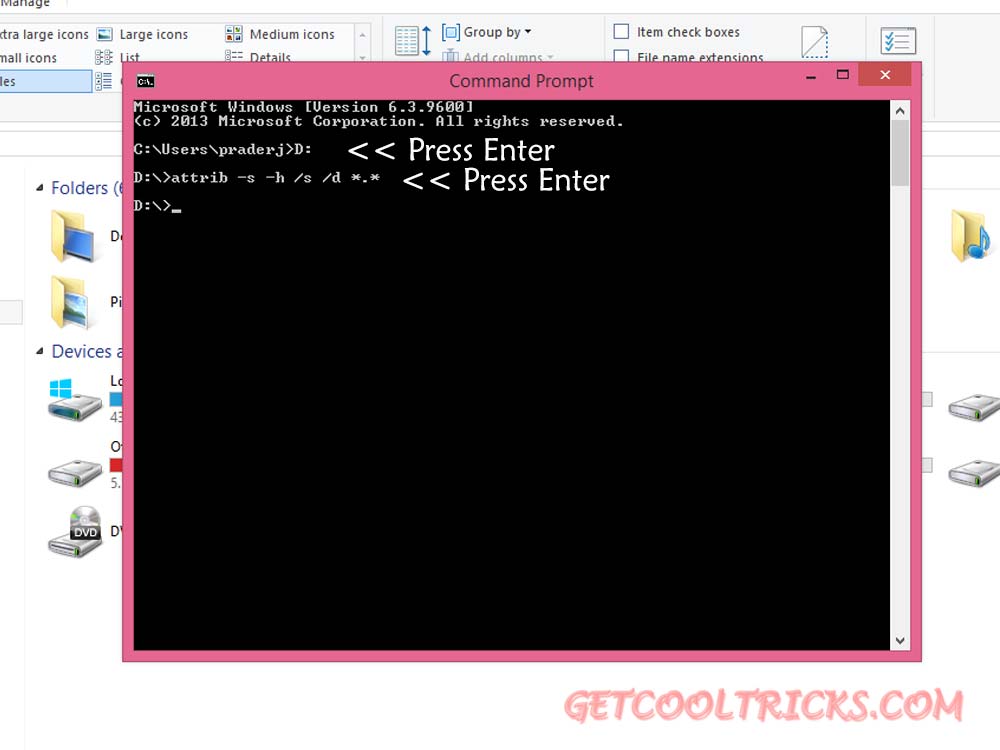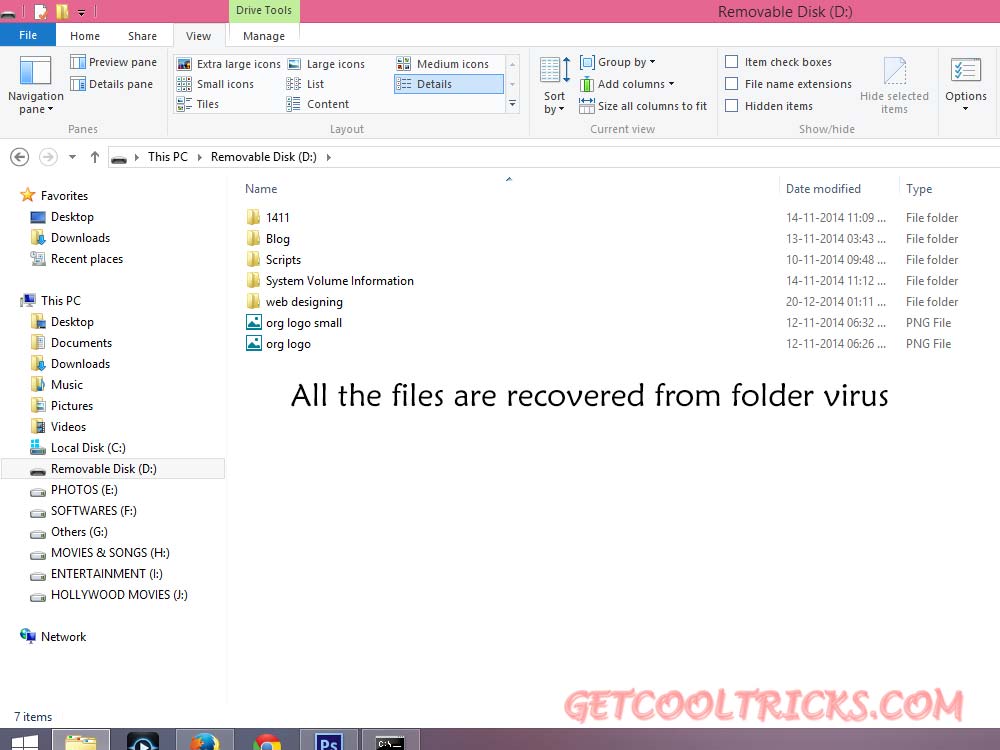 You have deleted the folder virus, other spyware programs and recovered your USB storage device. If you doubt that your files are deleted permanently from the Pen drive, you can use recovery softwares to get the files back.
Other People are reading
You have now learned to delete folder virus from your pen-drive. Leave your valuable suggestions in the comment box provided below this post. Subscribe to our Newsletter for getting the future updates directly to your inbox.