Easily download YouTube videos in any browser including mobile Browsers using the following simple technique. If you are using Firefox you can read our tutorial on Downloading YouTube videos without using the software. If you want to download YouTube videos in Android check our tutorial on Downloading YouTube Videos in Android Device. This will Explain you about downloading the YouTube Videos as well as all streaming videos using some Add-ons in Firefox.
How to Download YouTube Videos in any browser
For downloading the videos we are going to use websites that can convert and give YouTube videos in different formats. Open the browser of your choice and go to YouTube.com. Play your favorite video and copy the video URL from the browser as shown here.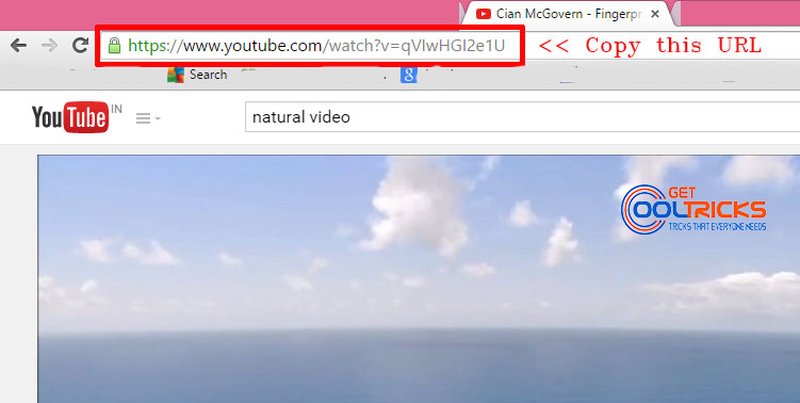 Method 1:  Using Savefrom.net to download Videos
Goto Savefrom.net website in your browser. Paste the copied YouTube Video URL in the space given and click convert as shown here.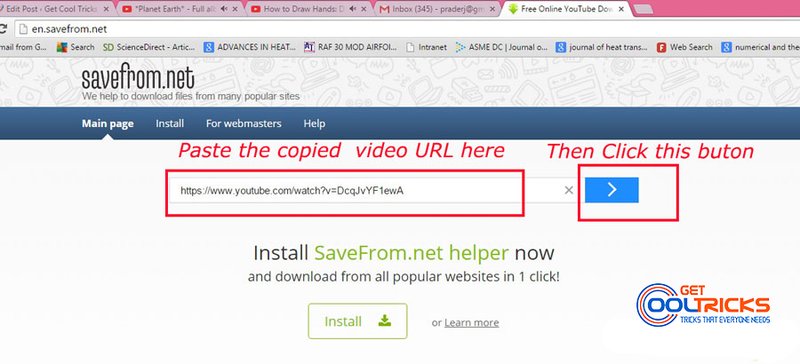 It will take a while to convert the videos. When the conversion is over it will display a page with the converted video. Select a format you want and download the videos to your computer. Check this image for details.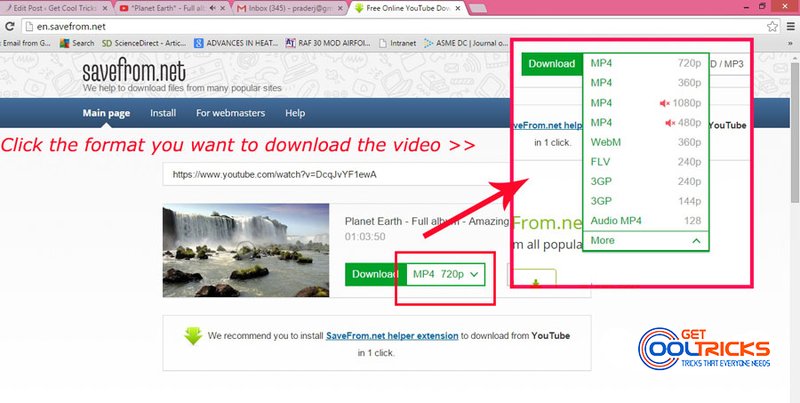 Method 2: Using Keepvid.com to download Videos
This is another website to convert and download the YouTube videos. This has an option to save YouTube videos as MP3 also. So the choice is yours. This too converts the videos to several formats. You will get an option to download only the video excluding audios in it. So check the name correctly before downloading. The procedure is similar as mentioned above. People finding it difficult may check my tutorial on Downloading YouTube Videos without using Softwares. This may help you to download YouTube videos easily, as it shows a download button right below the videos.
Copy the Video URL which you have to download. Goto KeepVid.com. Paste the video URL and click the download button. It will take a while to convert. After conversion, it will show a list of converted files. Choose the best format that suits your need and download it. Check this image for details.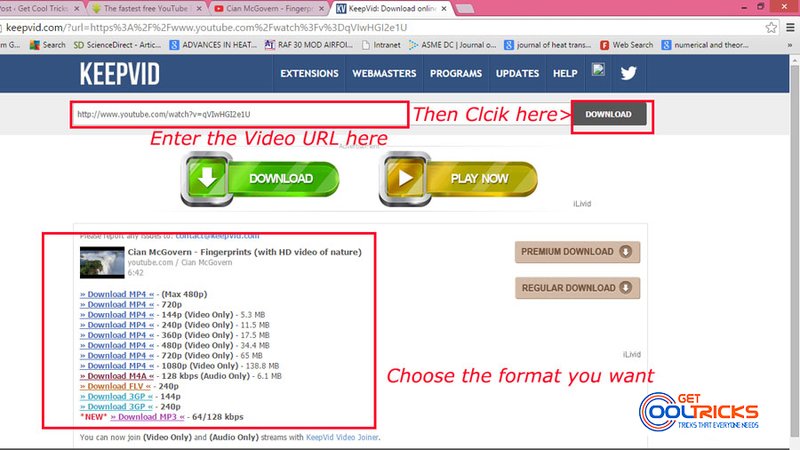 Quick Tips
These websites require Java to run properly. If you don't have Java installed, check the official site from HERE and install Java.
Try downloading the videos after installing the latest version of Java. Because old versions may have some compatibility issue with the latest browsers.
You can download the YouTube videos in HD, MP4, FLV, 3GP, M4A, MP3 etc. Download the file the suites your device.
Other People are reading
You have now learned to download the YouTube videos using any browser.For any clarifications and suggestions use the comment box below. Subscribe to our Newsletter for getting the future updates directly to your inbox. Keep visiting Getcooltricks.com.