Recently, people response intensely to the notch on Android phone screen, which is thought a copy from iPhone X (or Essential phone). It seems stupid to leave a notch on a full-screen phone, but it is not that simple.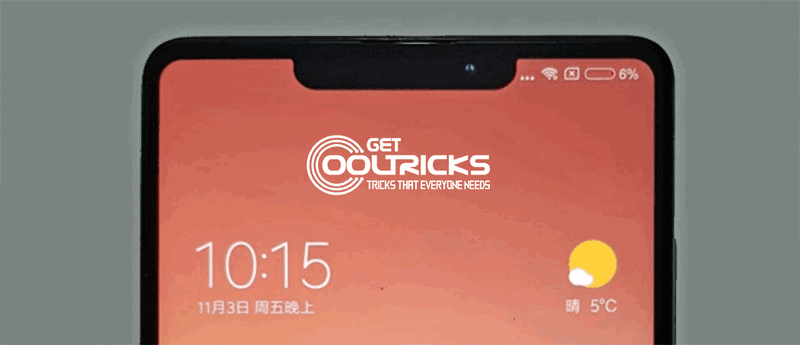 Why Manufacturers Make Cellphone with Notch?
The reasons for making notched phone vary greatly, but eventually, it is likely a result of bezel-free design. It has been a trend to pursue full-screen handsets among electronics consumers since 2017 or earlier, which drives manufacturers to make mobile phones with a higher screen-to-body ratio.
However, the front camera, which occupies a spot in the front body, is also impossible to give up. Therefore, it is not that cellphone makers want to add a notch to their products, but that they cannot remove it along with the front camera. Essential phone, for example, has a small notch basically around the front camera. The same case applies to the bottom chin, which is usually reserved for speaker, or touch ID. Given the fast development of technology, we could expect a perfect solution for a real edge to edge screen, but it is hard to say when since even Google builds notch support into its next operating system.
How to Hide Notch on Android Mobile Phone? Manufacturer's Solution
Huawei P20 provides two modes for display: Normal and Hide notch. "Hide notch" mode darkens the status bar and hides the notch by assimilating the background color. We should not be surprised if more manufacturers "copy" this feature in the future.
Xiaomi Mi Mix 2 places the front camera on the bottom, thus avoids notch from design level. However, the oddly placed front-facing selfie camera has a very narrow-angle and makes it troublesome to take a video call via a third-party app.
It is reported that Doogee, an unknown smartphone maker, is going to bring back the slider phone in order to hide the notch by placing the front camera on a slider. It is not a bad idea to look to the past for inspiration because the current technology may be able to support the obsolete design to work perfectly. However, it is still a prototype.
As we have mentioned, Android P, the next generation of Android OS, will support notch display, which should at least make visual effect and function better. The new OS will be applied in Pixel phones first of course, so users of other smartphones have to wait.
The solution of app developer
Let's come back to earth and consider a solution if you have a notched phone but belongs to none of the above models. Actually, a developer on XDA Forum has released a free app to hide notch on any Android phone. The theory is similar to how Huawei P20 does it, darkening the status bar while keeping the elements visible. Here is how to use the app.
Note: The app only supports Android 7.0 and newer, but phones with notch should all meet the requirement.
Install Nacho Notch to your phone.
Add the notch hider app to Quick settings.
Swipe down twice from the notification shade to display the full list of Quick Settings tiles.
Tap the pencil icon on the bottom to edit the panel.
Scroll down to find the "Hide notch" tile.
Press and hold the tile, then drag it up to the top of the menu to place it among your active tiles.
Go back to the Quick Settings menu.
3. Swipe down the notification panel, and tap Hide notch icon. The tile should turn white and text will change to "Show Notch".
Other People are Reading
Now you should know why manufacturers make phones with notch and how to hide notch on any Android smartphone. Please share your opinion with us in the comment box below.