The preamble of the Indian Constitution states that gender equality is a fundamental principle, and women's equality is a fundamental right. The state is required by the constitution to promote the same as part of its core responsibility and to give clear direction through well-thought-out policies and guidelines. Even though we have been independent for more than 75 years, there is still a long way to go. The media is flooded with reports of crimes against women every day.
The transformational economic, environmental, and social transformations necessary for sustainable development are mostly being driven by rural women. But among the other difficulties they encounter—many of which are made worse by the world food and economic crises and climate change are limited access to financing, health care, and education.
Given the significant proportion of women working in agriculture around the world, empowering them is essential for the welfare of people, families, and rural communities as well as for overall economic production.
The Government of India has launched a number of programs over the past few years that are specifically targeted toward rural women with the intention of ensuring their economic security and granting them the social respect they deserve. The Government has taken action to promote equality at all levels, empower rural women, and improve child education as gender disparity has long existed in Indian society.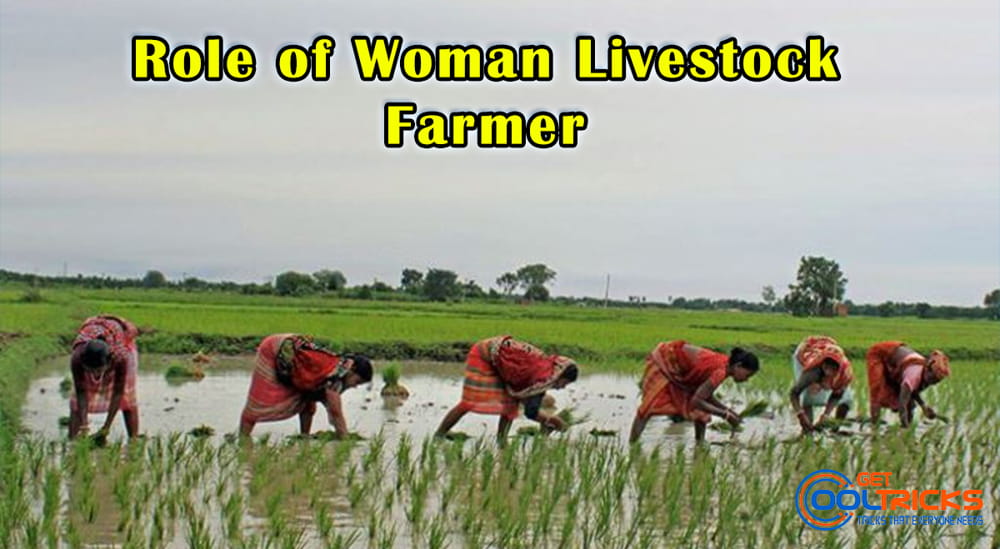 Challenges for Rural Women Workers
Mechanization of Rural Economy: As a result of the introduction of machinery, operations in the agricultural sector have become less labour-intensive, resulting in a reduction in working days to fewer than three months per year. Many rural women were compelled to emigrate and work as temporary construction workers as a result.
Domestic Violence: Addressing unequal gender power relations and enduring norms and beliefs that uphold harmful traditional practices and gender-based violence (GBV) is essential to assuring rural women's empowerment and alleviating poverty. In a multi-country study, women in rural areas report experiencing physical abuse more frequently than women in metropolitan areas. If they disclose abuse, they can also worry about their personal safety or the protection of their children. Due to factors including lack of transportation and distance from facilities, women may find it more challenging to obtain police, counselling, and legal services in rural areas than in urban ones.
Inadequate Education: Despite the fact that there is a growing demand for education, there are fewer women in our country who are literate than men. Far fewer girls than boys apply for school, and thousands more girls drop out as a result. In the urban areas of the nation, girls and boys are likely on equal footing in terms of their educational attainment. However, the situation is very different in the country's rural areas, where girls continue to have lower literacy rates than boys. Most women who work in the industry are not registered as "Construction Workers", making them ineligible for any benefits provided by the Construction Workers' Welfare Board. Men and women with higher education levels are given paid formal occupations, leaving women with only a secondary education to fill non-agricultural, domestic, and other positions.
Lack of Pay Parity: Because of physical limitations that prevent them from lifting large objects, women in the field of manual labour are paid less per hour than males. Rural women are disproportionately employed in low-skilled, low-productivity, low-paying employment with lengthy hours, unsanitary workplaces, and no social safety. They are more likely to perform household duties as unpaid volunteers, which implies their labour goes mostly unnoticed or unappreciated. They are much less likely than men to engage in wage employment in the rural sector, where they are most active (both agricultural and non-agricultural). Rural women are more likely to work part-time, seasonally, and in labour-intensive jobs when they do work for pay. Women own less than 20% of all lands worldwide. The pay discrepancy between men and women can reach 40% in rural areas.
Climate Change: Climate change poses a threat to increasing the susceptibility of rural women to exploitation, isolation, and prejudice. Rural women rely heavily on the natural resources in the area for their livelihood. Women's existing unequal access to productive assets is further impacted by climate change. Women from indigenous and ethnic groups suffer disproportionately.
Initiatives for Rural Women
Pradhan Mantri Jan-Dhan Yojana (PMJDY): The mission is to promote financial inclusion nationally. It strives to guarantee inexpensive access to financial services such as fundamental savings and deposit accounts, remittance, credit, insurance, and pension. A basic savings bank deposit (BSBD) account can be opened through the program at any bank branch or Business Correspondent (Bank Mitra) location by people who don't have any other accounts. Because of the Jan Dhan project, women in rural regions now have inexpensive access to banking services. The availability of financial services made easy with this scheme.
Pradhan Mantri Kaushal Vikas Yojana (PMKVY): The Ministry's flagship initiative, Pradhan Mantri Kaushal Vikas Yojana, aims to increase the participation of women in the workforce. It works by gender mainstreaming skills and providing them with the necessary training. Out of the 56 lakh candidates who have benefited from the program, about 50% of those who have been enrolled in and trained under PMKVY are women. The business is aware of the need for female experts and works to continuously adjust employment profiles while considering market demand.
Biotech-Krishi Innovation Science Application Network (Biotech-KISAN): The Biotech-KISAN Program was started by the Department of Biotechnology (DBT) within the Ministry of Science and Technology. It offers scientific solutions to farmers in the northeastern region to connect the farm with the small and marginal farmers, particularly women farmers in the area, and the available modern agriculture technologies.
The MKSP, or the Mahila Kisan Sashaktikaran Pariyojana: MKSP was introduced by the Ministry of Rural Development in 2011. The purpose is to provide rural women with skill development and capacity-building programs. Under the program, women farmers are given training on how to apply cutting-edge agricultural practices as well as allied and agroecological best practices by local resource people and extension organisations.
e-Shram Portal: The e-Shram platform was introduced by the Ministry of Labor and Employment. The objective is to register 38 crores of unorganized workers, including domestic workers, migrant workers, street sellers, and labourers in the construction industry. A worker who has registered with the e-Shram Portal and suffers an accident is eligible for Rs 2.0 lakh in case of death or permanent disability and Rs 1.0 lakh in case of partial impairment.
Pradhan Mantri Matritva Vandana Yojana: Most Indian women in rural and semi-urban regions are severely malnourished. Rural Indian women are disproportionately undernourished and anaemic. Extremely poor nutrition has a negative impact on labour. A mother who is malnourished almost has a low birth weight kid. This ultimately has a negative impact on both the mother's and the baby's health. The Indian Prime Minister introduced Pradhan Mantri Matritva Vandana Yojana to solve this issue. The program offers a partial cash incentive to make up for the lost wages in order to provide mothers enough time to recover before and after the birth of their first child. This program is intended for expectant mothers and nursing mothers who become pregnant on or after January 1, 2017, and who are expecting their family's first child.
Biotech-Krishi Innovation Science Application Network (Biotech-KISAN): The Biotech-KISAN Program was started by the Department of Biotechnology (DBT) within the Ministry of Science and Technology. It offers scientific solutions to farmers in the North-Eastern region to connect the farm with the small and marginal farmers, particularly women farmers in the area, and the available modern agriculture technologies.
National Policy for Women 2016- This was created as a plan of action to stop violence against women: Prenatal and maternal mortality will continue to be a top concern, with an emphasis on a coordinated referral transport system for safe deliveries and the provision of emergency obstetric treatment in challenging, remote, and isolated locations. In order to change the focus of family planning activities from female sterilization to male sterilization, it attempts to develop "a gender trans-formative health strategy".