International Snow Leopard Day
Snow Leopards are captivating and powerful animals.
However, they are also vulnerable to loss of prey and poaching.
These animals are distributed sparsely across 12 different countries in Central Asia.
They tend to be found in rugged, high mountain landscapes, at elevations between 3,000 and 4,500m.
The key to protecting this species is raising awareness. 
The first International Snow Leopard Day occurred on the 23rd of October in 2014.
The main purpose of this day is to show the importance of snow leopard conservation and raise awareness about this incredible animal. 
National Mole Day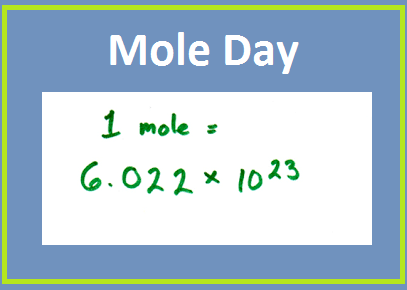 National Mole Day is celebrated annually on October 23 from 6:02 a.m. to 6:02 p.m.
It celebrates Avogadro's Number (6.02 x 1023), which is a basic measuring unit in chemistry.
National Mole Day was created as a way to foster interest in chemistry, and schools throughout the United States and around the world celebrate with various activities related to chemistry and/or moles.
For a given molecule, one mole is a mass (in grams) whose number is equal to the atomic mass of the molecule.
The heaviest rocket of ISRO, LVM3 successfully places 36 satellites in orbit
36 satellites totaling 5,796 kg, or approximately 5.7 tonne, were carried by the 43.5-meter LVM3, which was around 644 tonnes in weight.
LVM3 has entered the market for international commercial launch services with this launch.
The LVM3-M2 dedicated commercial satellite mission is being carried out by NewSpace India Limited (NSIL), a Central Public Sector Enterprise (CPSE) that is part of the Indian government's Department of Space.
This mission is being carried out as part of the business agreement between NSIL and the U.K.-based Network Access Associates Limited (m/s OneWeb Ltd).
OneWeb is a partnership between the British government and Bharti Enterprises of India.
Cyclone Sitrang 
Cyclone Sitrang heading towards Bangladesh; Likely to trigger rainfall in North-East, West Bengal & Odisha
India Meteorological Department has predicted that the cyclone will cross Bangladesh's coast between Tinkona Island and Sandwip 
The Northeast region is also likely to experience moderate rains during Diwali.
Tripura and various other state governments in the northeastern region have asked the district and disaster management authorities to make advance precautionary measures to deal with the cyclonic situations.
National Crisis Management Committee (NCMC) on Friday reviewed the preparedness of central and state agencies.
National Disaster Response Force (NDRF) has made its teams available to the states.
Rescue and relief teams of the Army and Navy along with ships and aircraft have also been kept on standby.
Chinese President Xi Jinping wins record third term in power
Chinese President Xi Jinping has created history, becoming the first leader of the ruling Communist Party after party founder Mao Zedong to get re-elected for an unprecedented third term in power with the prospect of ruling China for life.
He was elected as General Secretary of the Communist Party for 3rd five-year tenure by the new seven-member Standing Committee packed with his supporters who appeared before the local and foreign media here to herald the new era, widely termed 'Xi era'.
With moderates like Premier Li Keqiang, who was ranked number two, eased out in the election to over 300-member Central Committee by the once-in-a-five-year Congress of the Communist Party of China (CPC), the Committee which met on Sunday elected a 25-member Political Bureau.
The Political Bureau elected a seven-member Standing Committee, which in turn elected Xi for a third five-year term as General Secretary.
Rishi Sunak bid for prime minister of United Kingdom
Rishi Sunak, the son-in-law of Infosys founder N R Narayana Murthy, formally entered the race to succeed Liz Truss as leader of the Conservative party and the next prime minister of the United Kingdom on the day of Diwali. 
Ben Wallace, the defence minister, offered that the three candidates establish a tripartite government to prevent political squabbling at a time when risks to UK national security were so high.
After meeting Johnson on Saturday night, Sunak's associates noted that he already had the necessary numbers and did not need to secure an agreement with Johnson.
Johnson reportedly spent Sunday making phone calls to Conservative MPs to ask them to support him and maybe switch from Sunak.
Suella Braverman, a former home secretary of Goan descent, however, publicly endorsed Sunak, dealing Johnson a severe blow.
UK's Former prime minister Boris Johnson announced his withdrawal from the race to become the next leader of Britain on Sunday.
Boris Johnson claimed he had garnered enough support from parliamentarians to advance to the next round despite trailing front-runner former finance minister Rishi Sunak by a significant margin.
PM Modi interacts with Armed Forces in Kargil
Prime minister Narendra Modi emphasized the vision new India is not just a country, it is a mixture of sacrifice, love, compassion, enormous talent, courage, valour, and wisdom.
Interacting with members of the Armed Forces in Kargil Mr Modi said, various civilizations developed throughout the world and came to an end, but India's civilization has always revived from every possible challenge.
A nation becomes immortal when the brave soldiers of that country have immense faith in itself.
Saying Desh-bhakti is just equal to Dev-bhakti, the Prime minister hailed the Armed Forces of the country. 
Prime minister said he is wishing countrymen and the world a very happy Diwali from this victorious land of Kargil.
Mr Modi highlighted that there has not been a single war with Pakistan where Kargil has not hoisted the flag of victory.
PM Modi at Ayodhya
Prime Minister Narendra Modi participates in Diwali Deepotsav at Ayodhya; it reflects our culture and showcases India's might.
Modi has called upon the people to learn from the ideals of Lord Sri Ram.
PM addressing a gathering at Ram Katha park at Ayodhya in Uttar Pradesh said that Lord Sri Ram is called Maryada Purushottam and Maryada teaches us to have respect for others and also to give respect.
Mr. Modi said that it is the duty of all Indians to follow the ideals of Lord Ram.
Awareness of Indian Ayurvedic Medicine
Union Minister of AYUSH Sarbananda Sonowal has stressed the need to promote awareness among the people about the ability, strength and power of the Indian traditional system of medicines.