Turn your blogger blog into a professional looking website by following this tutorial. In this post, I'm gonna show you the steps in giving a professional look to your blogger blog, which can be attained by applying Custom Template. Don't know how to start a blog on Google Blogger? Our Tutorial on Stating your First blog in Blogger, Running your blog on a custom Domain, Adding Custom CSS to the Blogger Blog, may help you.
What is a custom Template?
Custom templates come with a lot of premium features and few templates are free to use. It comes with a lot of options when compared with default templates. Some options include post sliders, customized search box, category separated posts, custom navigation menu, customized footer, tabbed widgets, etc. Apply these templates, tweak it for your blog according to its contents and you are dome. Since blogger is a free platform, options are limited and in this post, I'm gonna show you to get more out of blogger.  Some websites to download free customized Blogger templates are given here http://www.way2themes.com/, http://btemplates.com/ etc. If you want templates with more options you can buy some from http://themeforest.net, etc. Download one and keep it ready in an accessible folder on your computer. If you buy templates from ThemeForest, you may be provided with the documentation of the theme file. From that, you can easily apply the template and can tweak it for your website. Most of the latest templates come with a responsive design. This is the big advantage of Custom Blogger Templates.
Precaution
Before doing any major modification to your blog you have to export your blog using the export option in the general tab and backup the template file from the template tab. If anything goes wrong we can easily restore the blog and the style from these files. Now we are going to change only the template, so backing up the template alone is sufficient.
Applying the theme to Blogger blog
Login to your Blogger Dashboard with your Google account. Click your blog name and navigate to Template from the right pane as shown. Click Edit HTML as shown here.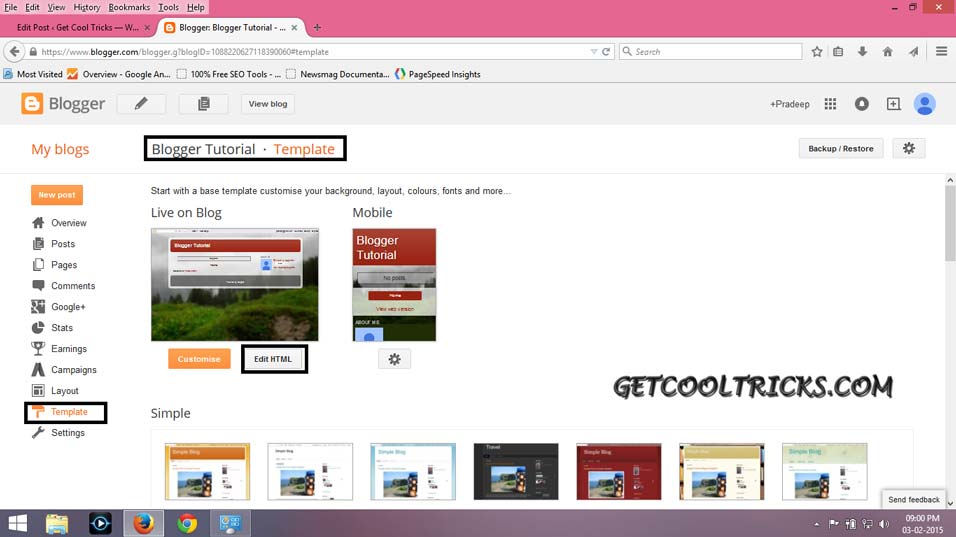 You can find a lot of codes. Just replace those codes with the custom template code. I recommend using the text editors like notepad ++ to edit the custom template to modify menu bar, Social profile icons, etc. If the theme comes with the documentation you can easily do these with that. I'm going to use a template called Modern Mag a free blogger template. Replace the default codes with the custom template code and click save template button at the top. Wait for a moment now click on View Blog button at the top.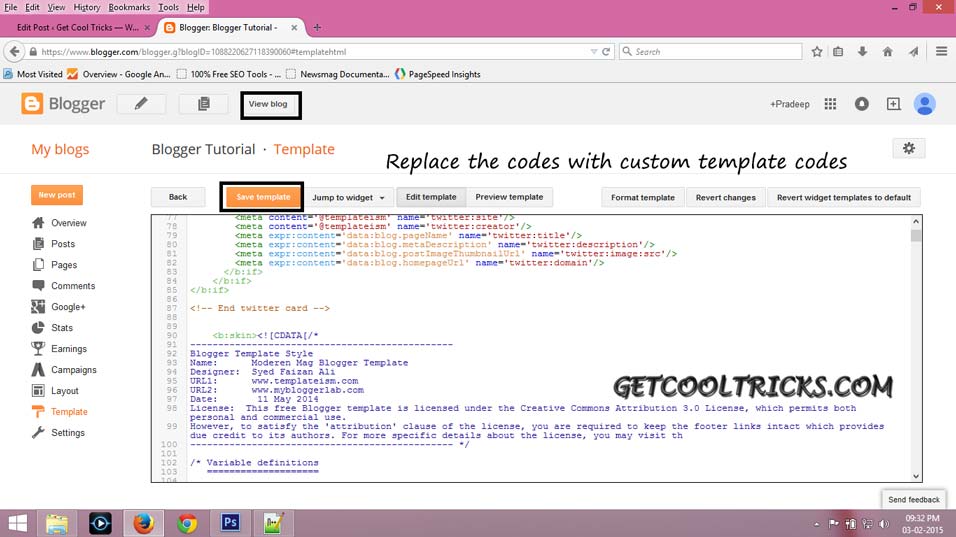 Read the documentation fully to make your Blog look like a professional website. Since I don't have any posts on my blog it looks like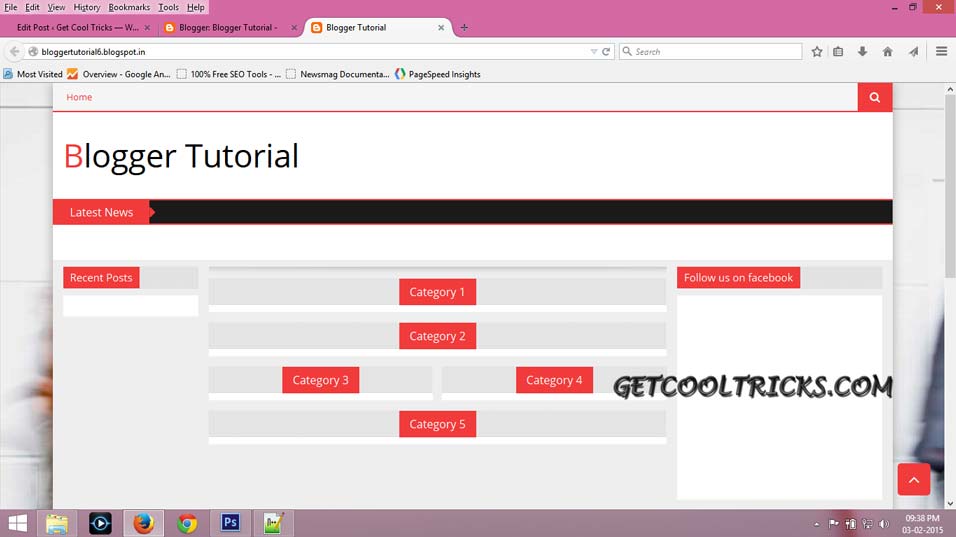 A fully customized blog with all features like sliders, categorized post, etc will look like this.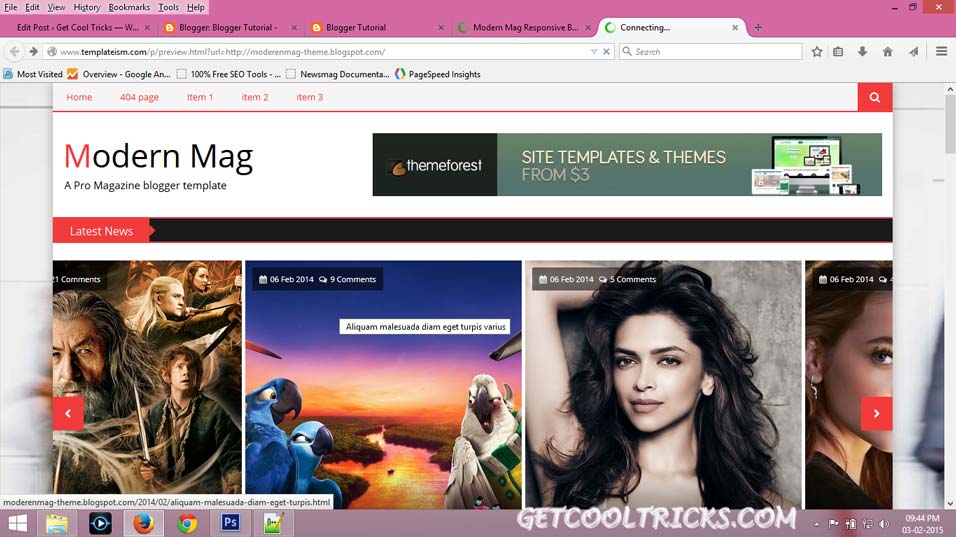 Now you have customized your blog to give a look like a professional website. Don't know where to start our tutorial on starting your first blog in blogger may help you.
Other People are reading
Hope You liked this Tutorial. For any clarifications and suggestions use the comment box below. Subscribe to our Newsletter for getting the future updates directly to your inbox.