What is Blogger Blog?
Blogger is a free blogging platform from Google. You can start your blog at the URL blogger.com, free of cost. There are websites, that allow their users to create free websites in the beginning but later the users will be charged for the service. But blogger is completely free. By applying some custom templates, you can also create a website using blogger. Almost every blogger start their blogging with Blogger because it is free, easily editable, and comes with unlimited storage and bandwidth for no cost. If you feel that the options are limited in Blogger, you can move your sites to a self-hosted WordPress blog.
Login to blogger with your Google account, fill in the details to create your blogger profile or simply link your Google+ profile and get started with blogger.  After Creating your blogger profile you will be on the welcome screen as shown.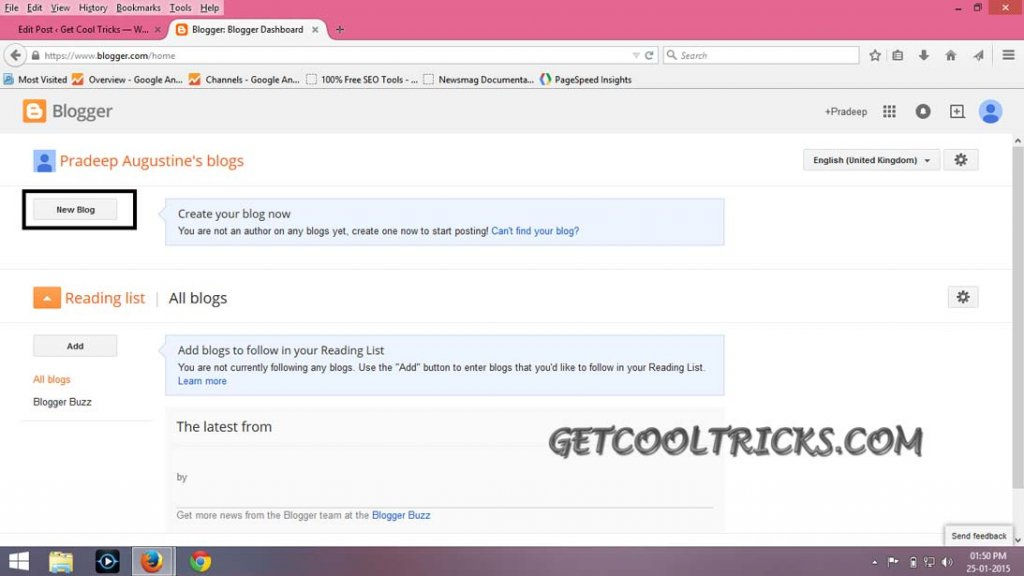 Starting Your First Blog
In the dashboard Click the New Blog icon on the right side. It will open a pop-up window like this.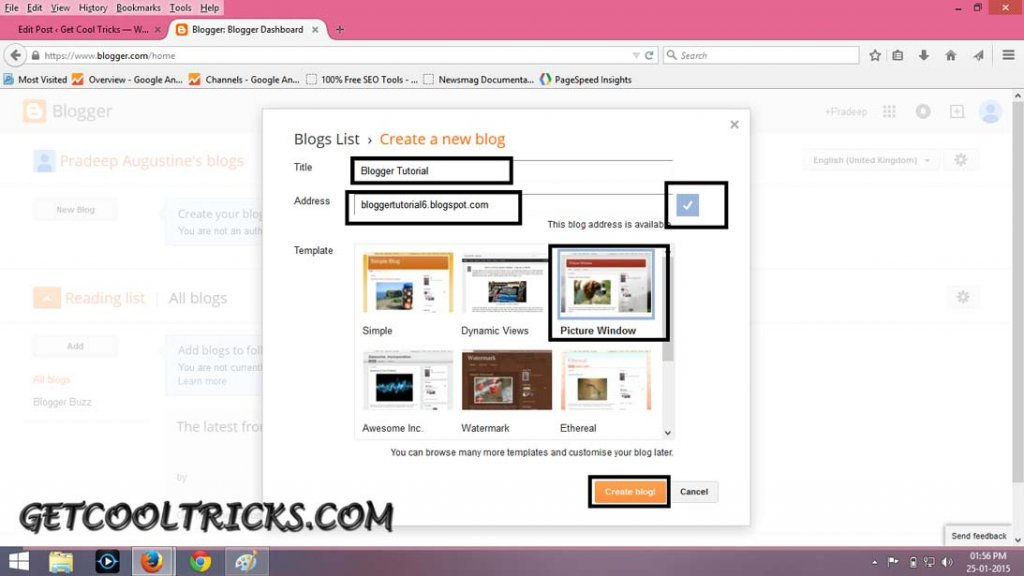 Fill in the required details. Fill the Blog Title. Fill in the URL of your blog. You can use the blogger's free sub-domain now. Later on, you can change this free sub-domain to a custom domain. Now select the template of your choice. Click 'create blog'. Your blog will be created and will show up on your dashboard like this.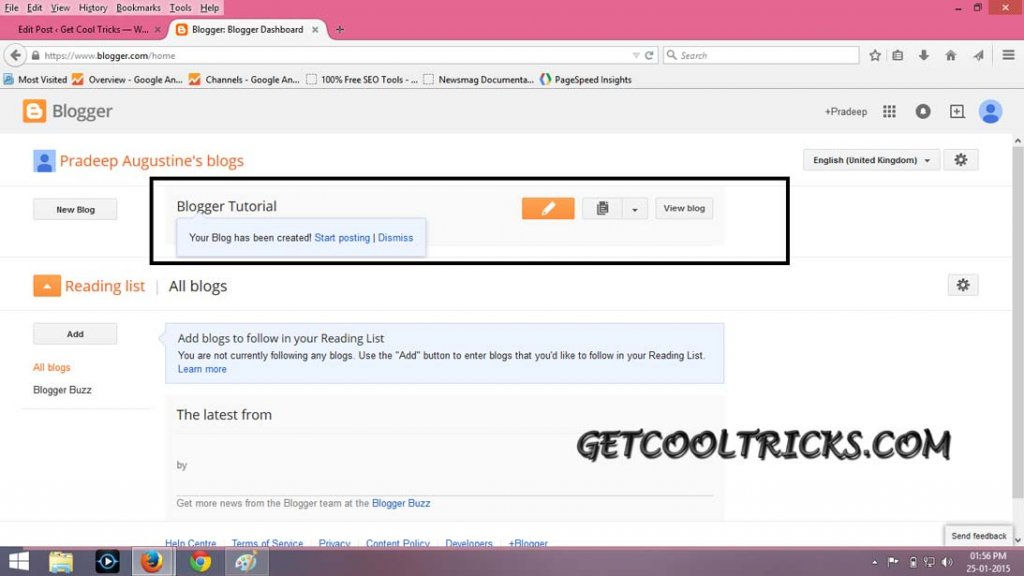 Click on the blog name to start editing your blog. You will be provided with a lot of options on your left side. Start exploring each and every option.  Click the New Post icon, create a post, start blogging.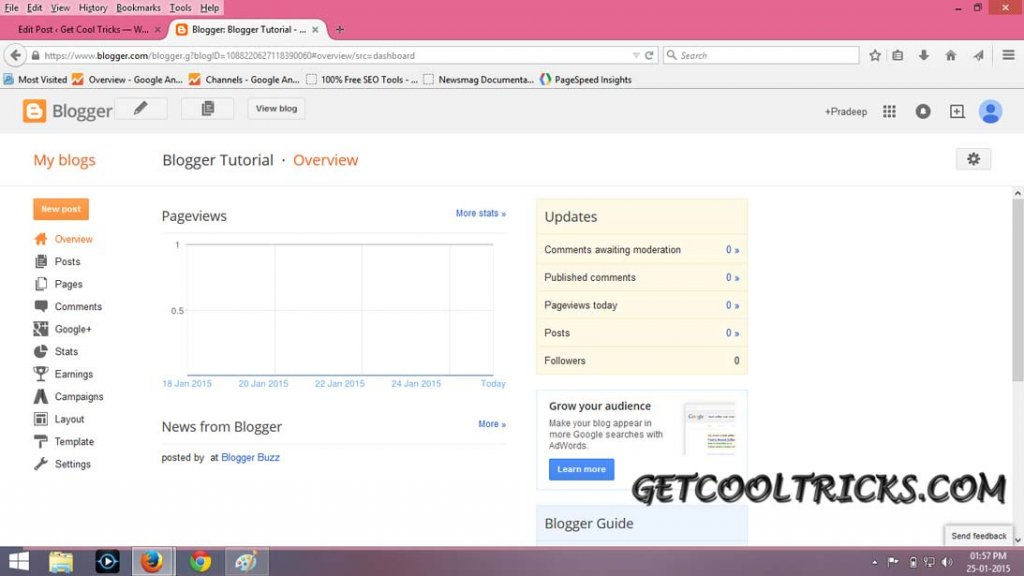 The newly created blog with picture window Template will look like this.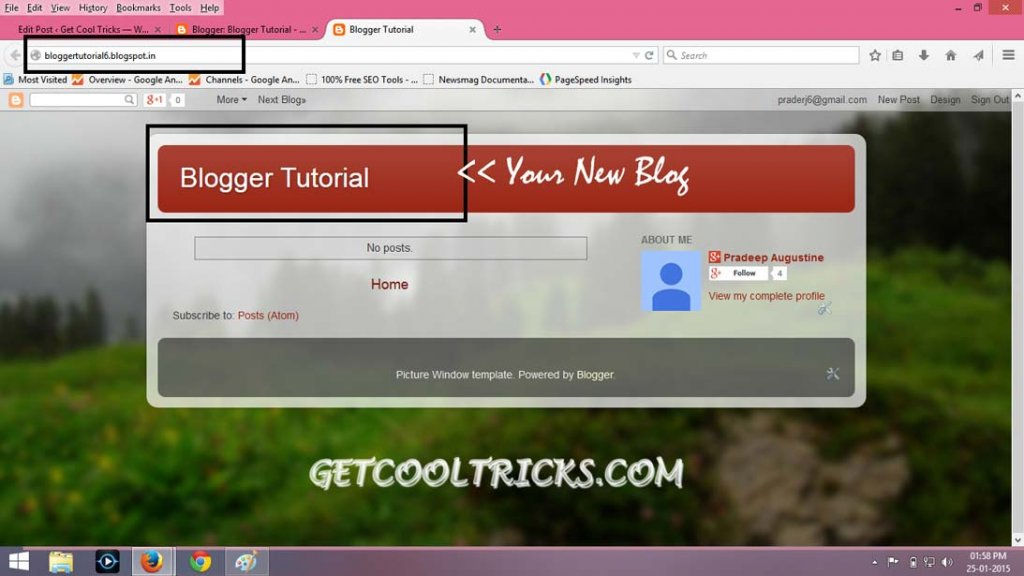 Other People are reading
You have now learned to create a blog in Blogger. Leave your valuable feedback and suggestions in the comment box below. Subscribe to our Newsletter for getting the future updates directly to your inbox.