Dumping the source code and building Android Operating System as you wish is called Android Development. Android provides a rich application framework that allows you to build innovative apps and games for mobile devices in a Java language environment. Creating the mobile Applications that work in Android OS is called Android Software development. These applications are mostly written in Java using Android Software Development Kit (Android SDK), which is a free Android App Development Software from Google. It allows users to create new mobile Applications. Other Developmental Environment is also available. Before exploring and Modifying the file system of Android, be aware of the following tips.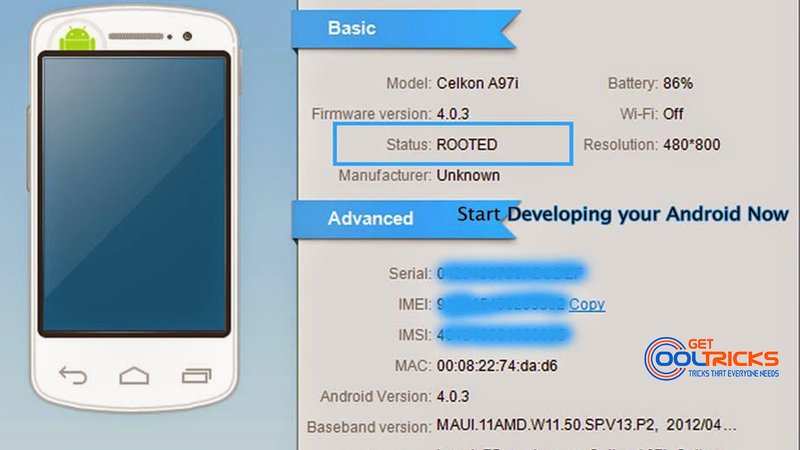 Your Phone Must be Rooted and Bootloader Should be unlocked for doing any modification to your file system. Keep in mind that rooting and unlocking the bootloader voids the warranty of your Phone.
A custom Recovery like Clockworkmod (CWM) , Team Win Recovery Project (TWRP), Cannibal Open Touch (COT), etc and also a lot of modified versions of these recoveries are also available namely Philz Touch Recovery, Carliv Touch Recovery for MTK devices, Philz touch recovery for MTK devices, etc.must be installed by replacing the custom recovery. Installation procedure for custom recoveries differs from device to device. If you don't know how to start, Check out our guide for Android Recovery, that states the difference between stock and custom recoveries.
Make sure that you have the Nandroid backup of your entire file system in your phone's SD card and also in your Computer. This will be very helpful, whenever something goes wrong. Don't do any modification without doing this step, as it may make your phone dead. Dead in the sense, it is like a brick. Can't rectify it even in Service Centers. There are a lot of tutorials out there on the internet for doing so. So check them before proceeding further.
Keep the genuine USB DATA cable to connect your phone to your PC for transferring files and for flashing the software. Use only the Data Cables that comes with your phone, as using duplicate cables may result in an error during the installation process.
Check whether all the necessary drivers for your phone is installed properly. Check it with the ADB command. Our Guide to Installing Legacy Hardware and Installing Unsigned drivers may help you in acquiring this.
Keep the backup of your stock ROM as well. This is useful when you want to claim the warranty from your mobile manufacturer.
Keep all the tools needed for modification of the files like 'Android Kitchen' for windows, APK multitools etc. for doing modifications to the file system.
This is the most important step: Don't modify or delete any of the system files without knowing the use of them. Your phone may not boot afterward.
You may also like: Perfectly Start Android Development
Disclaimer
Rooting your phone and using custom Recoveries and ROMS have risks and may result in bricking your device, and has nothing to do with Google or the device manufacturers. In case of any mishap, I am not responsible if you brick/ruin your phone in any way.
Other People are reading
Leave your valuable feedback and suggestions in the comment box provided below this post. Subscribe to our Newsletter for getting the future updates directly to your inbox.